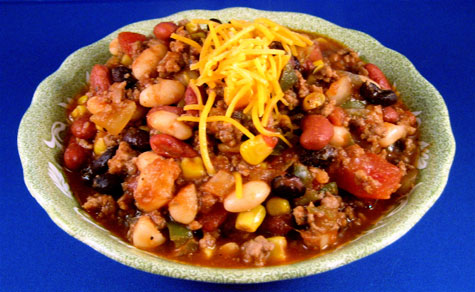 Saturday, February 11 at Franklinton Cycleworks.
The event will feature a 25 mile ride followed by a chili competition to determine the "Chili Monarch" for 2012! Those wishing to compete for
the title can drop off their chili anytime after 11:00. Riders should be at
Franklinton Cycleworks, 897 W. Broad St., Franklinton U.S.A. by
11:30 with the tour beginning promptly at 11:45. We will be meeting up with another group of riders at approximately 12:45 behind the
Whetstone Park of Roses library branch near the tennis courts. The tour will travel through beautiful downtown Franklinton, Columbus
(sometimes referred to as East Franklinton or New Franklinton), Campus, Clintonville, Arlington, Grandview, and Hilltop before returning to
the Cycleworks.

The chili contest will begin at approximately 2:30 followed by the crowning of the gender neutral Chili Monarch of 2012. We are requesting
a suggested donation of $5.00 and one non-perishable food item, to be donated to the Mid-Ohio Food Bank, from all judges (chili eaters).

Further updates will be posted on the Tour deWest Facebook page.